Sidebar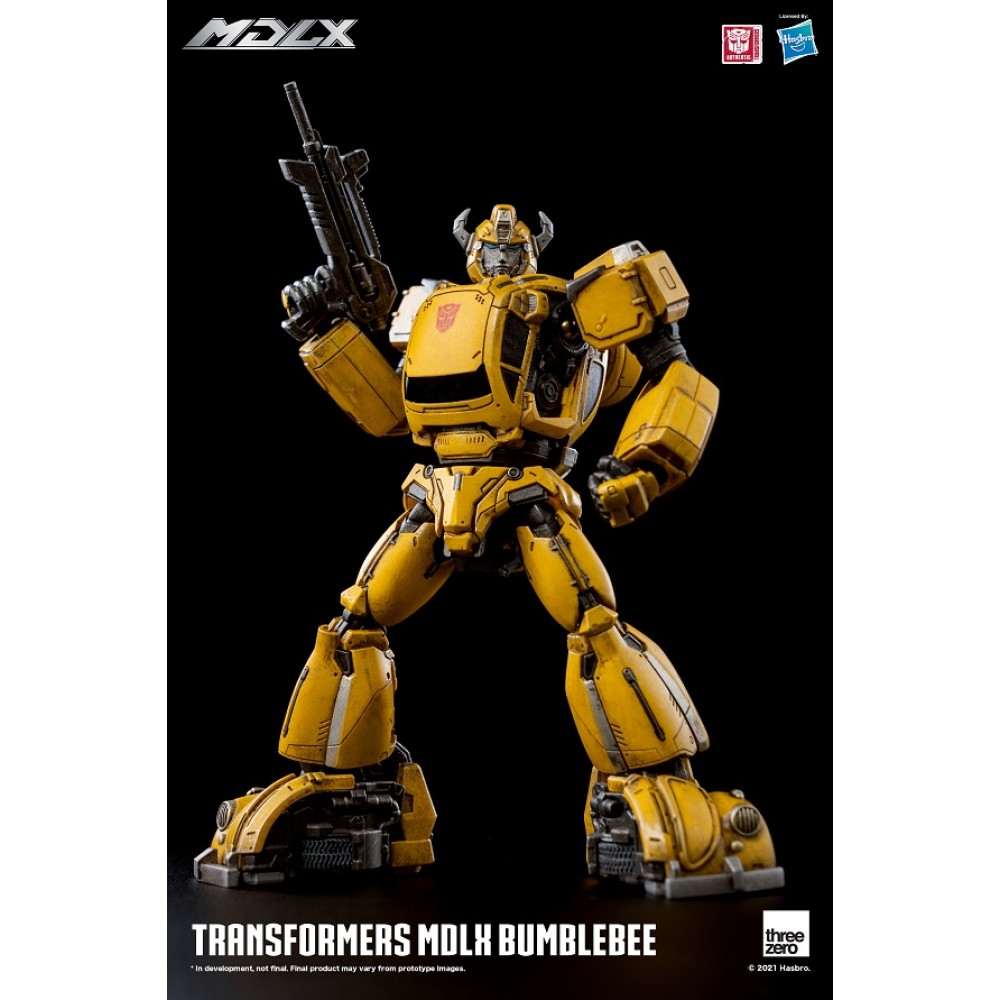 THREEZERO BUMBLEBEE MDLX SCALE COLLECTIBLE FIGURE
Product Code:
THREEZERO BUMBLEBEE MDLX SCALE COLLECTIBLE FIGURE
OverView
Pre Order ~ THREEZERO BUMBLEBEE MDLX SCALE COLLECTIBLE FIGURE Deposit USD10 Estimated Arrival: March 2022
Product Description
Pre Order ~ THREEZERO BUMBLEBEE MDLX SCALE COLLECTIBLE FIGURE

Deposit USD10
Estimated Arrival: March 2022
Final price US$59.9 + shipping charge
Threezero is proud to debut their new MDLX series with MDLX Bumblebee, who will be the first figure in our Transformers MDLX line!
MDLX is a new series of articulated figures capturing the spirit of threezero's renown DLX series at a smaller scale with a similar high range of articulation and great durability resulting in a groundbreaking affordable price.
The Transformers MDLX line of figures are based on the original 1980s The Transformers cartoon and toy line, as redesigned by threezero Art Director Kelvin Sau. The iconic designs have been remixed to incorporate threezero's hyper-detailed mechanical aesthetic, offering a familiar and exciting new presentation. Transformers MDLX figures feature threezero's unique die-cast zinc alloy and engineer-grade plastic frame system, which retains the tactile playability and durability of the figure. Each figure is finished off with the detailed craftsmanship and weathered paint application that threezero is known for, bringing beloved Transformers characters to a new format for all to enjoy.
Product Features
Toy Series: MDLX Scale
Toy Size: 4.7 inches
36 Points of Articulation
LED Illuminated Eyes
Die-cast metal frame
Officially licensed by Hasbro
Made of ABS, PVC, POM, Zinc Alloy, and metal parts
Product is brand new and in mint condition
Packaging Contents
1 x MDLX Bumblebee Figure
1 x Laser Blaster
1 x Standard Head
1 x Masked Head
3 x Pairs of Interchangeable Hands

1 x Pair of Relaxed Hands
1 x Pair of Fists Hands
1 x Pair of Posed Hands

WARNING: All items sold by Robo Toy Base are intended for adult collectors. Items may have small parts or other elements not suitable for children under 16 years old.