Sidebar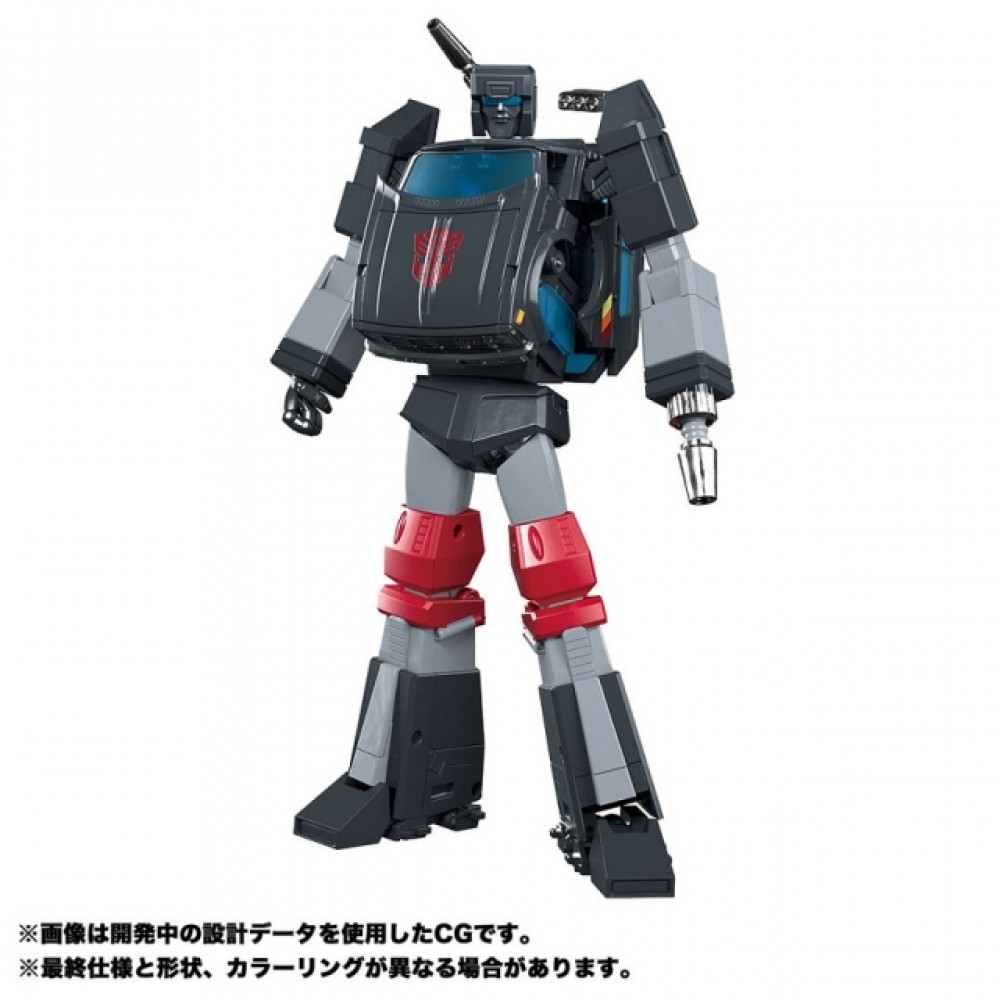 Transformers Masterpiece MP-56 TRAILBREAKER
Product Code:
Transformers Masterpiece MP-56 TRAILBREAKER
OverView
Pre Order Transformers Masterpiece MP-56 TRAILBREAKER Estimated Arrival: DEC 2022 Deposit usd10 each box Final price 139.9 + postage
Product Description
Pre Order
Transformers Masterpiece MP-56 TRAILBREAKER
Estimated Arrival: DEC 2022
Deposit usd10 each box
Final price 139.9 + postage
"Trail Breaker" who played an active part as one of the main characters of Cybertron warrior in the animation "Fight! Super Robot Lifeform Transformer" is finally commercialized in "Masterpiece Series"!
MP-56 Trailbreaker transforms from the vehicle mode of Toyota Hilux 4WD to the robot mode is the first masterpiece series to obtain a regular license from Toyota Motor Corporation, and in robot mode, it reproduces thorough animation compliance settings and realizes the best proportions. In addition, each part in the robot mode is fully poseable, so you can reproduce the active poses in the play.
The Transformers Masterpiece series of action figures is a collector-focused toyline by Takara Tomy of Japan that brings your favorite Transformers characters from the TV series or big screen to life in toy form. Transformers Masterpiece figures feature highly innovative transformations, screen accurate likenesses, and include an a wide variety of add-on parts, accessories and much more.
Product Features
Toy Series: Transformers Masterpiece
Scale: Masterpiece Scale
Alt Mode: Toyota Hilux 4WD
From the 1984 Transformers animated series
Transforms from robot to car
Instructions may or may not include English translation
Other figures shown sold separately
Made of plastic
Product is brand new and in mint condition
Packaging Contents
1 x Trailbreaker Figure
1 x Alternate Face
1 x Blast Effect Part
1 x Radar Antenna
1 x Multi-Nozzle
1 x Attachable Hand
1 x Anime Version Grill
1 x Character Card
Instructions

WARNING: All items sold by Robo Toy Base are intended for adult collectors. Items may have small parts or other elements not suitable for children under 16 years old.