Sidebar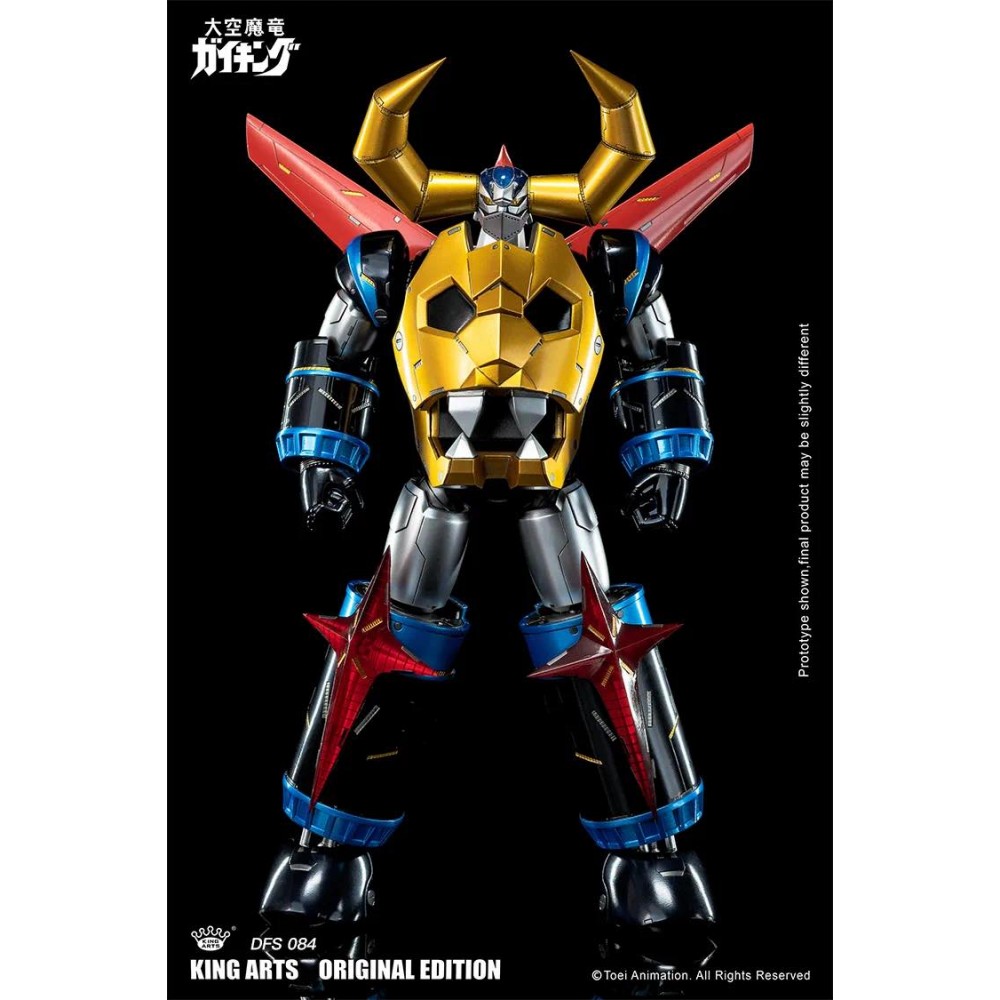 King arts Gaiking: Legend of Daiku-Maryu (2024 VER) DFS084
Product Code:
King arts DFS084
OverView
King arts Gaiking: Legend of Daiku-Maryu (2024 VER) DFS084 Final price USD239.9 + &n...
Product Description
King arts Gaiking: Legend of Daiku-Maryu (2024 VER) DFS084
Final price USD239.9 + shipping charge

Deposit USD20

Estimated Arrival: Q4 2023

The legendary fiery giant "Armored King", due to the invasion of Earth by aliens, scientist Dr. Yoshihiro Yamato designed a huge mechanical battleship, the Big Sky Magic Dragon Kaiwang, and recruited a group of young people to form a Big Sky Magic Dragon team to deal with the invaders.
Product series: Alloy movable doll series
Product number: DFS084
Authorized company: Dongying Animation Enterprise Co., LtdProduct specificationsProduct size: 25CM highProduct material: zinc alloy+ABSBarcode: 4897056413481matters needing attention*Retail prices will vary across regions!*The final physical shipment will be slightly different from the official image!
Details of accessories*Body x 1 type*Swap hands x 3 pairs*Miracle drill x 1 type*Cross Star Sword x 1 type*Aircraft spray wing x 1 type (used for aircraft splicing)
*No internal leg x 1 type (used for aircraft splicing)Product Features
*At a height of 25CM, it is highly movable and can perform various dynamic postures!
*The texture of alloy material also brings the animation feeling to life!
*Three aircraft in total, multiple splices, flying in the sky for flexible combat!
*Precise and meticulous coloring, pleasing to the eye!

WARNING: All items sold by Robo Toy Base are intended for adult collectors. Items may have small parts or other elements not suitable for children under 16 years old.