Sidebar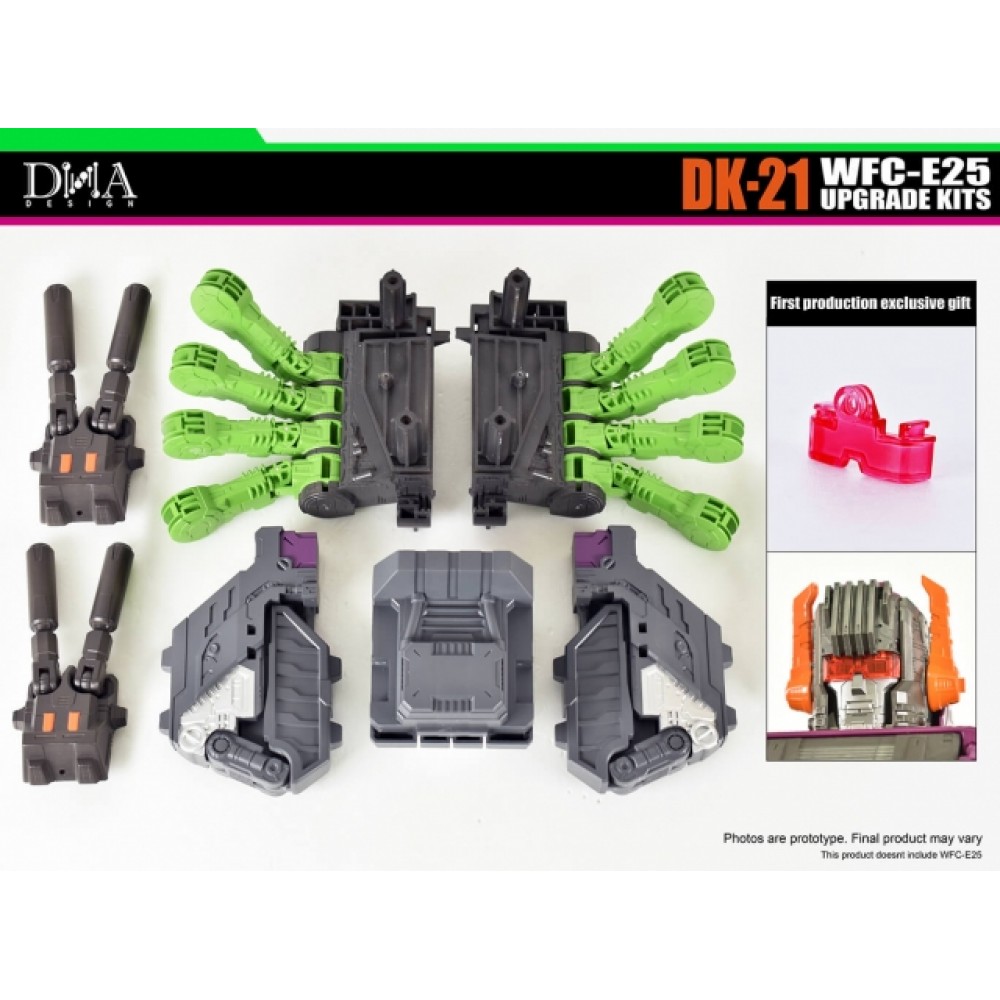 DNA Design DK-21 UPGRADE KIT FOR EARTHRISE WFC-E25 TITAN SCORPONOK
Product Code:
DNA Design DK-21
OverView
DNA Design DK -21 UPGRADE KIT FOR EARTHRISE WFC-E25 TITAN SCORPONOK
Product Description
DNA Design DK -21 UPGRADE KIT FOR EARTHRISE WFC-E25 TITAN SCORPONOK
Are you ready to take your Transformers collection to the next level? DNA Designs has got just what you need to complete your assortment of Transformers figures with their DK-21 Upgrade Kit.
DK-21 WFC: Earthrise Titan Scorponok Upgrade Kit has everything you need to upgrade your Transformers WFC Earthrise Scorponok Figure (figures sold separately). Included are upgraded feet, chest plate, head, thigh armor, a giant sword and best of all features new movable elbow joints.

DNA Designs upgrade kits are designed using modern manufacturing techniques and are constructed of durable quality plastic perfect for that touch of realism you're looking for in your upgrade kit.

Note: Figures and DK-19 upgrade kit are sold separately and not included.
Product Features
To use with:

Transformers War for Cybertron: Earthrise Titan Scorponok (sold

separately

)

An array of weapons and accessories
Third party upgrade kit
Titan Scorponok figure sold separately
DK-19 upgrade kit sold separately
Made of plastic
Product is brand new and in mint condition
Packaging Contents
2 x Articulated Scorpion Legs
2 x Articulated Shoulder Cannons
2 x Shield Extensions
1 x Bonus Clear Red Visor

WARNING: All items sold by Robo Toy Base are intended for adult collectors. Items may have small parts or other elements not suitable for children under 16 years old.