Sidebar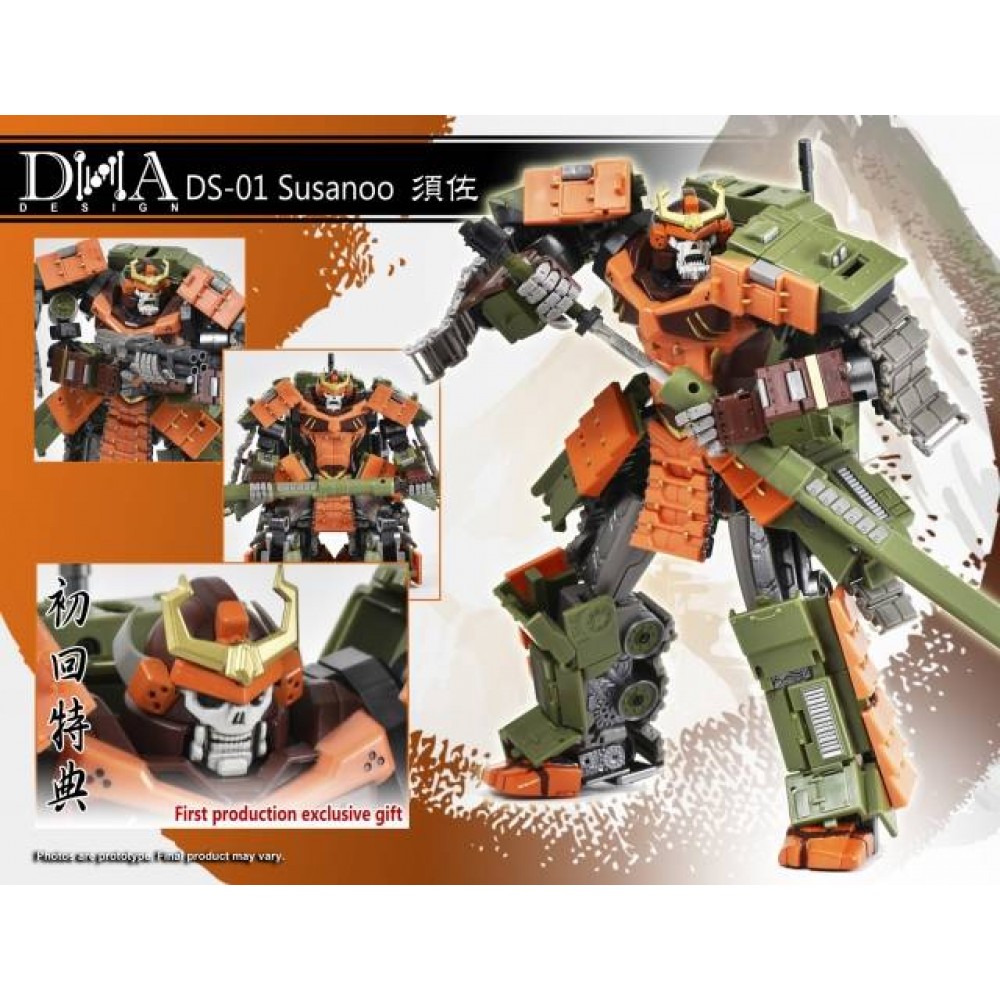 DNA Design - DS-01 - Susanoo
Product Code:
DNA Design - DS-01 - Susanoo
OverView
DNA Design - DS-01 - Su...
Product Description
DNA Design - DS-01 - Susanoo
DNA Designs first official figure is DS-01 Susanoo! Highly articulated and made of PVC, ABS and die-cast this masterpiece scaled figure transforms from bushido robot to tank and back! This is also the first production run of this piece that will include a free bonus gift.

Set Includes:
- 1 x Susanoo Transforming Robot
- 1 x Sword
- 1 x Cannon
- 1 x Free Bonus Gift ONLY included with first production run

WARNING: All items sold by Robo Toy Base are intended for adult collectors. Items may have small parts or other elements not suitable for children under 16 years old.