Sidebar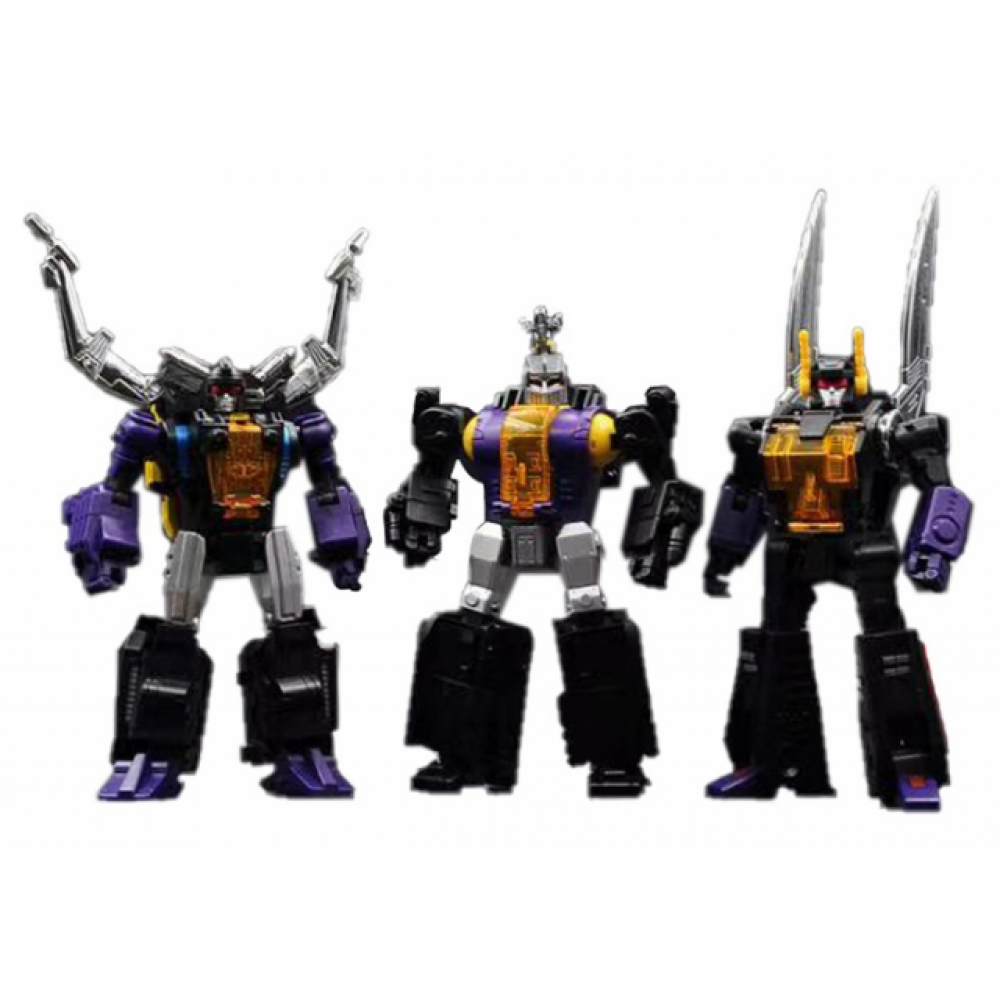 FansToys FT-12 FT-13 FT-14 Grenadier (Purple Chest), Mercenary & Forager
Product Code:
FansToys FT-12 13 14
OverView
FansToys FT-12 +FT-13 + FT-14 GRENADIER PURPLE CHEST VERSION, FT-13 MERCENARY & FT-14 FORAGER ship now
Product Description
FansToys FT-12 +FT-13 + FT-14 GRENADIER PURPLE CHEST VERSION, FT-13 MERCENARY & FT-14 FORAGER
ship now

FT-12 Grenadier Purple Chest Version, FT-13 Mercenary, and FT-14 Forager Set of 3 takes your collection to the next level with this Masterpiece scaled, highly articulated 3rd Party transformable figure. These figures stands 5.6-inches tall in robot mode and transforms from a Insect to robot and back. These figures are Masterpiece scaled and will scale to other Takara Tomy Transformers Masterpiece series figures, 3rd Party Masterpiece scaled as well as other Fans Toys items aleady in your collection.
Fans Toys creates some of the most popular, coolest and creative premium 3rd Party figures available around. Fans Toys produces Masterpiece-scaled figures that are full of detail and the ideal collectible for the serious collector. Each Fans Toys 3rd Party figure is manufactured to the highest standards. Most figures contain highly detailed, die-cast parts and you'll find them to be versatile, articulate and durable.
Product Features
Toy Size: 5.6 inches
Scale: Masterpiece Scale
Alt Mode:Insect
3rd party figure
Highly articulated
Purple chest version
Converts from robot to insect and back
Other figures shown sold separately
Made of plastic and die-cast
Product is brand new and in mint condition
Packaging Contents
1 x FT-12 Grenadier Figure

Optional Chest Cover
Insect Feet

1 x FT-13 Mercenary Figure
1 x FT-14 Forager Figure

WARNING: All items sold by Robo Toy Base are intended for adult collectors. Items may have small parts or other elements not suitable for children under 16 years old.