Sidebar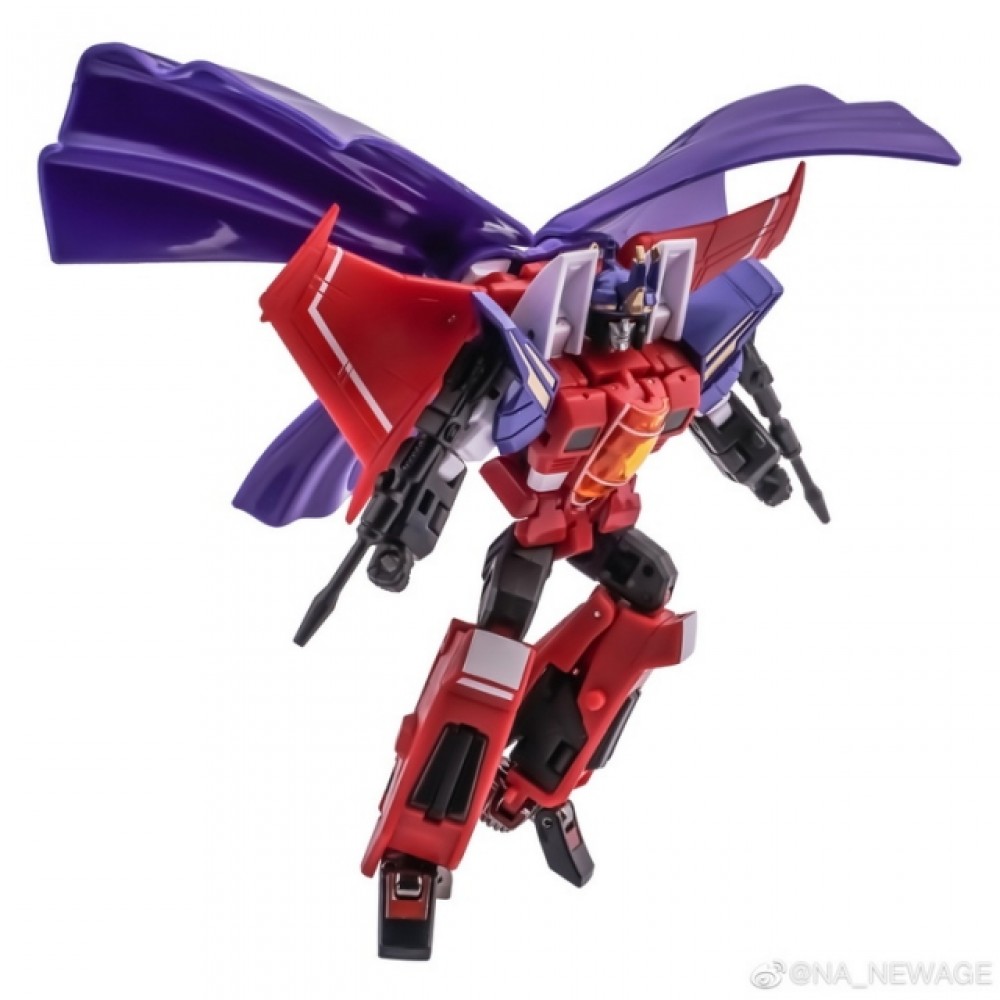 Newage NA H15R ICARUS
Product Code:
Newage NA H15R ICARUS
OverView
Newage NA H15R ICARUS
Product Description
Newage NA H15R ICARUS
Tired of the same old bad guys? Are you seeking the perfect rival or nemesis for your collection? Well, get ready to add an entirely new dimension to your collection with the villainous NA-H15R Icarus figure from Newage Toys. Through a combination of calculated treachery and misguided ambition, Icarus schemes to overthrow his superiors and fulfill his destiny as a true leader. Working toward the goal at every turn, Icarus will stop at nothing to accomplish his nefarious goals.
Newage Toys made a name for themselves creating high quality 3rd party Transformers figures featuring 'bots from both sides of the battle. With the NA-H15R Icarus figure, Newage is taking a decidedly more villainous direction with the 'bot's character while maintaining the same level of quality they're known for across their entire line of collectible transforming figures. To that end, this figure continues the tradition of the sturdy and well-designed figures for which Newage Toys is known. Great articulation allows the robot to be displayed in a variety of ways.
The Icarus figure also features a detailed sculpt for both the face and body, demonstrating an eye-popping example of what can be done with smaller scaled figures. That's right: Newage's NA-H15R Icarus figure is legends scale! Though the figure only stands 3.9" tall in robot mode, it packs a high level of detail into each and every part of the robot. The figure is also constructed of plastic and extremely durable, so the figure should last quite a long time given the proper care.
Icarus's alternate mode is a sleek fighter jet with an iconic look and formidable appearance. His robot mode looks great whether he's standing free or being displayed on the included stand. The figure transforms between modes quite easily, with a moderate number of steps and smooth movement of individual parts. This figure is great for any collection and is loads of fun in either of its modes. Extra accessories—including an alternate pair of hands, at least four killer explosion effects, and a display stand—pack extra value into this collectible figure.
This figure comes at a price point that will fit any budget or collection. Start your Newage Toys Legendary Heroes collection of legends size figures today the NA-H15R Icarus from Newage. Just don't turn your back on him.
Product Features
Toy Series: The Legendary Heroes
Scale: Legends Class
Toy Size: 3.9 inches
Alt Mode:Fighter Jet
Transforms from robot to fighter jet and back
Flight stand included
3rd party figure
Made of plastic
Product is brand new and in mint condition
Packaging Contents
1 x Icarus Figure
2 x Alternate Pair of Hands
4 x Blast Effects
3 x Cape Pieces
1 x Alternate Head
1 x Pistol
2 x Null Ray Weapons
1 x Flight Stand

WARNING: All items sold by Robo Toy Base are intended for adult collectors. Items may have small parts or other elements not suitable for children under 16 years old.