Sidebar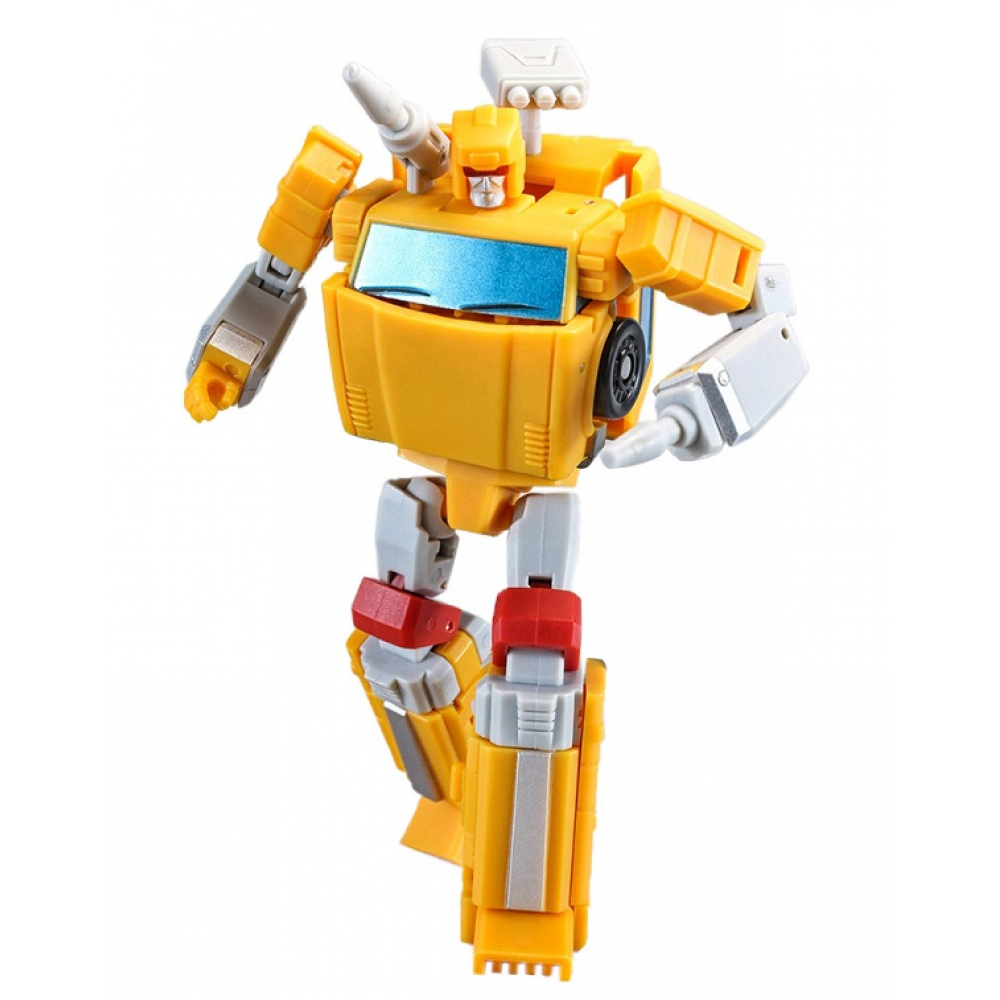 Magic Square MS-B09L Yellow Trailblazer | Limited Edition
Product Code:
Magic Square MS-B09 Yellow Trailblazer
OverView
Magic Square MS-B09L Yellow Trailblazer | Limited Edition
Product Description
Magic Square MS-B09L Yellow Trailblazer | Limited Edition
Magic Square's 3rd Party Figures take your collection to the next level with MS-B09 Yellow Trailblazer Limited Edition, a Legends scaled 3rd party figure that transforms from a Truck to robot and back. Magic Square's MS-B09 Yellow Trailblazer stands 4.3 inches tall in robot mode and scales to other figures from Magic Square and to other Legends scaled figures already in your collection.
Magic Square's 3rd Party Figures offer simple yet rewarding transformations and are on the cutting edge of 3rd party collecting and they have even been referred to as mini-masterpieces due to the high level of detail and articulation they feature. Magic Square focuses on making some of the most detailed 3rd Party figures available in legends scale, with good articulation and superb poseability for their size. They also feature sleek, modern designs and include plenty of parts and accessories packing an impressive value into each figure.
Product Features
Toy Size: 4.3 inches.
Scale: Legends
Alt Mode:Truck
Third party figure
Yellow limited edition
Made of plastic
Product is brand new and in mint condition
Packaging Contents
1 x MS-B09 Trailblazer Figure

WARNING: All items sold by Robo Toy Base are intended for adult collectors. Items may have small parts or other elements not suitable for children under 16 years old.