Sidebar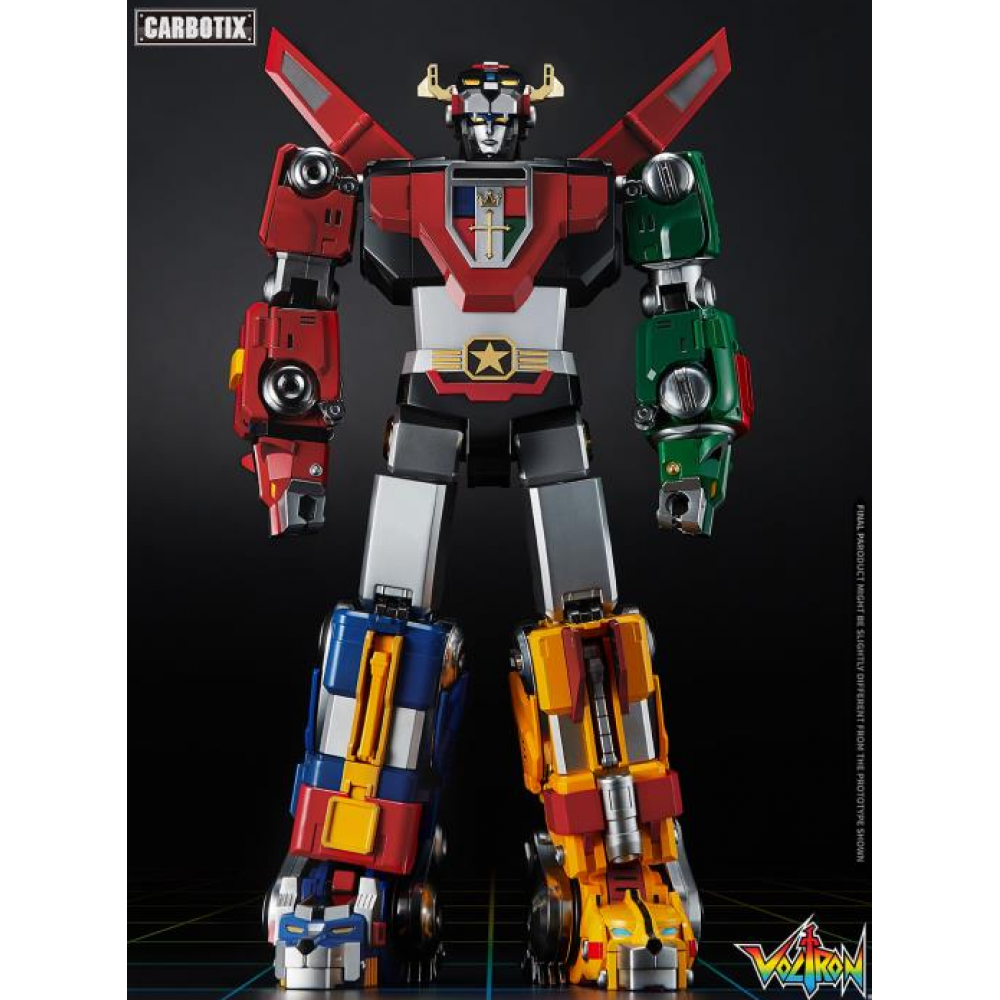 BLITZWAY 5PRO STUDIO VOLTRON CARBOTIX SERIES (1st Batch **FULLY BOOKED**)
Product Code:
BLITZWAY 5PRO STUDIO VOLTRON CARBOTIX SERIES
Availability:
Out Of Stock
OverView
Pre Order ~BLITZWAY 5PRO STUDIO VOLTRON CARBOTIX SERIES **FULLY BOOKED**
Product Description
Pre Order ~BLITZWAY 5PRO STUDIO VOLTRON CARBOTIX SERIES **FULLY BOOKED**
Deposit usd30 each box
Final price USD699.9+ Postage
Estimated Arrival: Q4 2021

Introducing the VOLTRON, a new CARBOTIX series that Blitzway has ambitiously prepared. In order to perfectly reproduce the Voltron that appears in the anime, Blitzway carefully analyzed the five lions. Free-moving joints that could reproduce their dynamic poses in the animation, while maintaining perfect proportions while in their lion states. It has been made possible to maintain perfect proportions without losing shape even when the five lions are combined to form Voltron.
Various materials were considered to provide a little fun during the assembly process. To ensure that you don't experience any stress when combining the figures, unnecessary structures have been boldly removed. Like other transforming robot series, alloy parts have been used in the right places to give the satisfying feeling of holding a heavy robot. Each lion's eyes have an LED light to create an animated robot appearance, and the cover that hides unnecessary parts when the robots are combined achieves the appearance of Voltron with a higher degree of perfection.
The included action base enables you to display each lion as if they are floating in the air using support shaped as a trajectory of light representing each lion. This support can also be used to mount weapons when combined into the form of Voltron.
Product Features
Toy Series: Carbotix Series
Toy Size: 15 inches
Based on the Voltron: Defender of the Universe TV series
Combine the 5 lions to create Voltron
Fully articulated
Features LED light-up eyes
Display as 5 seperate lions or as the combined Voltron
Made of die-cast and plastic

Figure: Die-Cast and PVC, ABS & POM plastics
Base: ABS plastic
Equipment: PVC & ABS plastics

Product is brand new and in mint condition
Packaging Contents
1 x Red Lion Figure

1 x Lava Canon
1 x Plasma Flash Canon
1 x Mouth Blade

1 x Blue Lion Figure

1 x Shoulder Cannon
1 x Mortar Canon
1 x Mouth Blade

1 x Yellow Lion Figure

1 x Shotgun Shoulder Blaster
1 x Dual Blockbuster Turrets
1 x Mouth Blade

1 x Green Lion Figure

1 x Laser Canon
1 x Shooting Star
1 x Mouth Blade

1 x Black Lion Figure

2 x Rotary Canons
1 x Mouth Blade

1 x Commander Keith Mini Figure
1 x Princess Allura Mini Figure
1 x Pidge Mini Figure
1 x Lance Mini Figure
1 x Hunk Mini Figure
1 x Blazing Sword
1 x Spinning Laser Blade
2 x Solar Combat Spears
1 x Roaring Face Plate
1 x Display Base

WARNING: All items sold by Robo Toy Base are intended for adult collectors. Items may have small parts or other elements not suitable for children under 16 years old.