Sidebar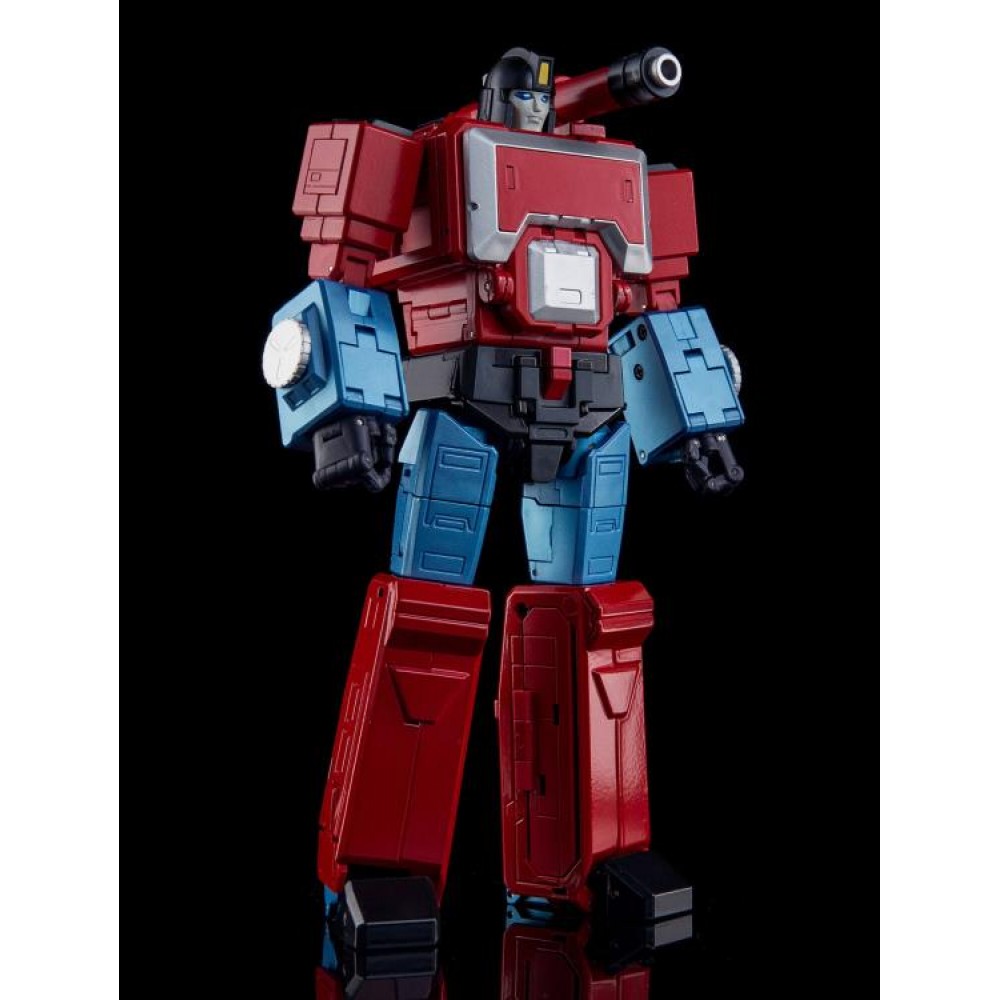 XTRANSBOTS MX-27 JANSSEN WITH BONUS
Product Code:
XTRANSBOTS MX-27 JANSSEN WITH BONUS
OverView
Pre Order - XTRANSBOTS MX-27 JANSSEN WITH BONUS Deposit usd10 each box Final price US$119.9 + shipping chargeRelease on Dec 2021
Product Description
Pre Order - XTRANSBOTS MX-27 JANSSEN WITH BONUS
Deposit usd10 each box

Final price US$119.9 + shipping charge
Release on Dec 2021
X-Transbots 3rd Party Figures take your collection to the next level with MX-27 Janssen with Bonus, a Masterpiece Scale scaled 3rd party figure that transforms from a tank to a microscope to a robot and back. Xtransbots MX-27Janssen figure scales to other figures from X-Transbots and to other Masterpiece Scale scaled figures already in your collection.
X-transbots figure lines feature modern manufacturing process that makes their figures affordable while maintaining high quality and solid construction. Built from a combination of ABS plastic, nylon and rubber for the tires, most figures also contain some type of diecast parts and feature clear windows for their alternate modes. Updated G1 color schemes and great articulation/ratcheting of joints make these figures visually spectacular.
Product Features
Toy Series: Masterx
Scale: Masterpiece Scale
Alt Mode:Microscope and Tank
Third party figure
Highly articulated
Metallic finish
Telescope can retract in and out
Transfroms from robot to tank to microscope
Other figures shown sold separately
Pre-orders receive bonus item
Made of plastic and die-cast
Product is brand new and in mint condition
Packaging Contents
1 x Janssen Figure
5 x Interchangeable Faces
1 x Replacment Comic Head
1 x Bonus Comic Head (pre-orders only)
1 x Mini Yellow Robot Figure
1 x Mini Green Figure
1 x Mini Janssen Figure
1 x Rifle Gun
1 x Pistol
1 x Missile Launcher
1 x Test Tube
1 x Beaker
1 x Erlenmeyer
1 x Shooting Effect
1 x Bio Card
Instructions

WARNING: All items sold by Robo Toy Base are intended for adult collectors. Items may have small parts or other elements not suitable for children under 16 years old.