Sidebar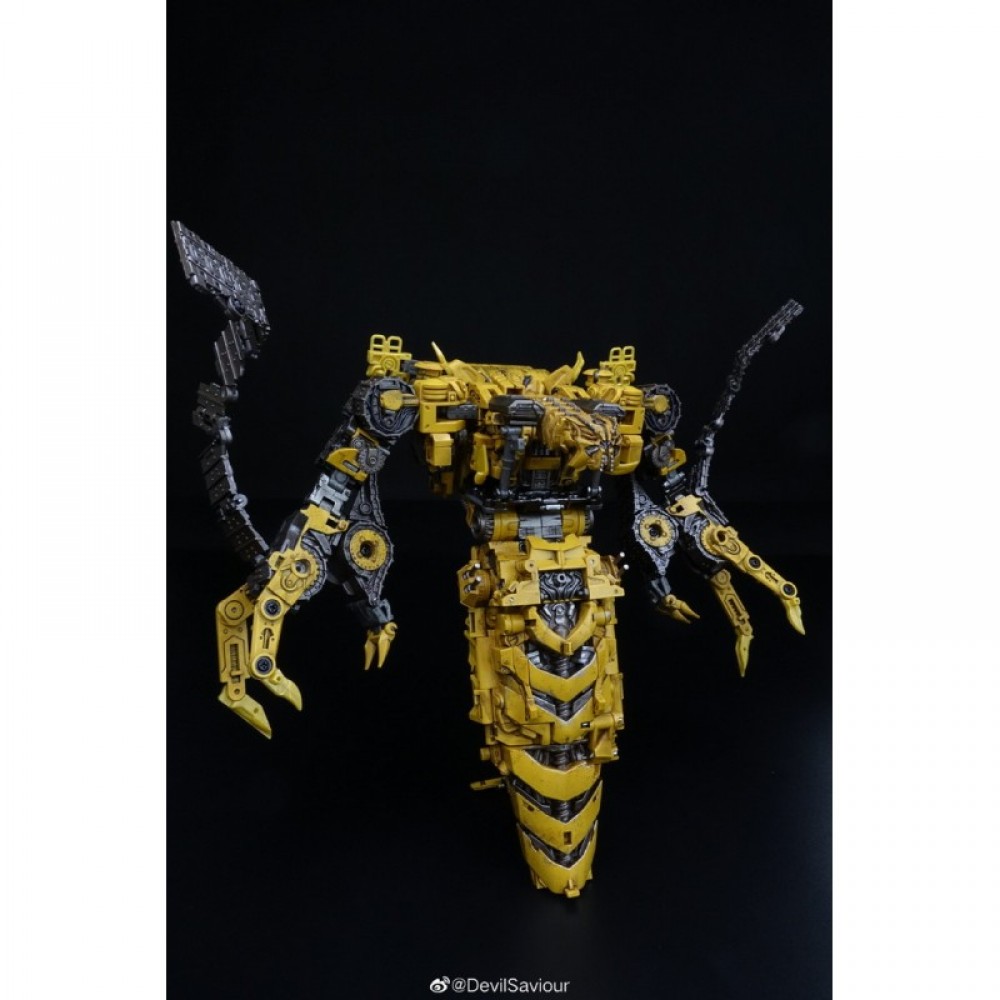 Devil Saviour DS-06 SWEEPING
Product Code:
Devil Saviour DS-06 SWEEPING
OverView
Devil Saviour DS-06 SWEEPING
Product Description
Devil Saviour DS-06 SWEEPING
New third party company Devil Saviour (formerly known as Bombusbee) releases their 6th figure in their combiner Troublemaker, called DS-06 Sweeping!
This figure is part of the Devil Saviour combiner called Troublemaker, which will be a complete set of seven figures combining to create Troublemaker. A very interesting alternative over the ongoing Studio Series version.
This is a very impressive and detailed rendition of Rampage with a lot of details and a beautiful deco with some dust and weathering. The design has got some liberties and modifications compared to the original movie design, but the result looks great in both robot and alt mode.
Product Features
Toy Size: 7.48 inches
Scale: Masterpiece
Made of plastic
Other figures shown sold separately
Packaging Contents
1 X DS-06 Sweeping Figure

WARNING: All items sold by Robo Toy Base are intended for adult collectors. Items may have small parts or other elements not suitable for children under 16 years old.