Sidebar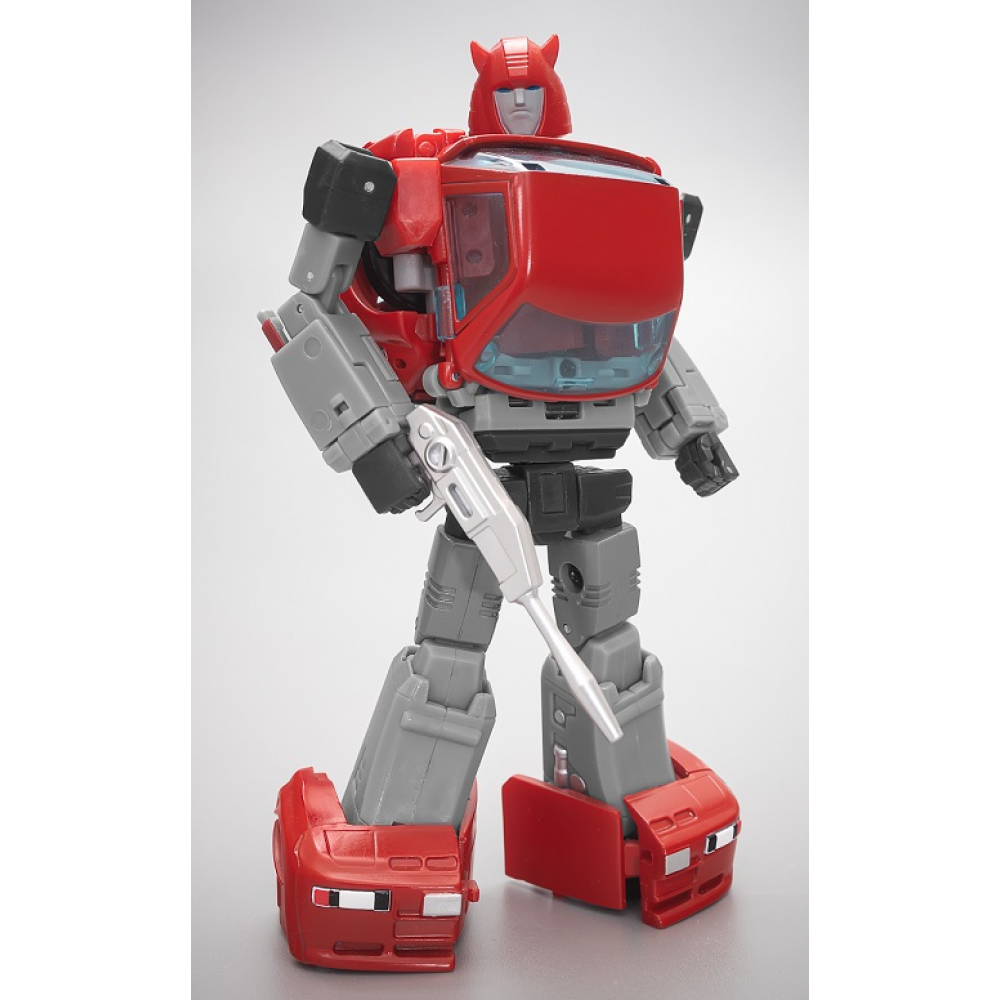 Ocular Max PS-09A Hellion Alternative
Product Code:
Ocular Max PS-09A Hellion Alternative
OverView
PS-09A Hellion Alternative
Product Description
PS-09A Hellion Alternative is a Masterpiece Scale Scaled figure manufactured by Mastermind Creations and part of their Ocular Max sub-brand. PS-09A Hellion Alternative is part of the Perfection Series toyline, he stands 4.7-inches tall and transforms from a robot to Sports Car and back.
PS-09A Hellion Alternative is next up in MMC's Ocular Max Perfection Series! Hellion is MP scaled and features die-cast chest and feet and rubber tires and transforms from a car to robot and back!
Hellion is a hot head and often jumps into the heart of the battle with only one goal in mind, take out the enemies. He doesn't trust anyone and treats everyone that he talks to with a condescending attitude. Hellion always has an itchy trigger finger and often pulls out a BFG at the most unexpected time to blast his enemies away, even at the cost of a tactical error during battle.
PS-09A Hellion Alternative stands at a mighty 4.7 tall, is scaled to masterpiece size, and transforms from Sports Car to robot and back. PS-09A Hellion Alternative transforms easily and every part of the figure features durable plastic construction and remarkably smooth articulation.
Product Features
Toy Series: Ocular Max
Toy Size: 4.7 inches
Scale: Masterpiece Scale
Alt Mode:Sports Car
Third party figure
Doors open
Highly poseable
Rubber tires
Mini figure shown not included
Made of plastic and die-cast
Product is brand new and in mint condition
Packaging Contents
1 x PS-09A Hellion Alternative Figure
3 x Face Plates
1 x Missile Launcher
1 x Pistol
1 x Rifle
4 x Water Ski Wheels Mounts
1 x Hood Laser Beam Gun
1 x Bio card
1 x Red Decoder
Instructions

WARNING: All items sold by Robo Toy Base are intended for adult collectors. Items may have small parts or other elements not suitable for children under 16 years old.