Sidebar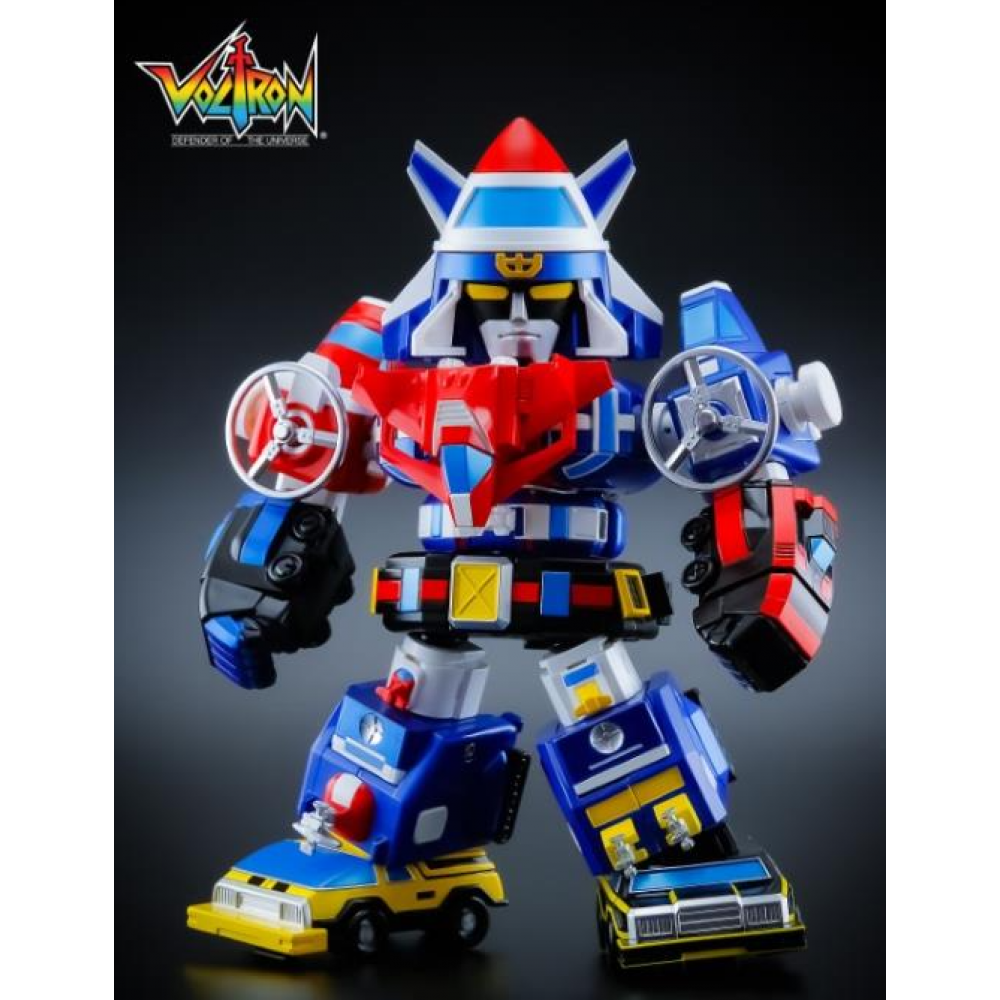 Action Toys ES GOKIN VOLTRON VEHICLE FORCE ES GOKIN
Product Code:
Action Toys ES GOKIN VOLTRON VEHICLE FORCE ES GOKIN
OverView
Pre Order Action Toys ES GOKIN VOLTRON LION FORCE ES...
Product Description
Pre Order Action Toys ES GOKIN VOLTRON LION FORCE ES GOKIN
Deposit USD20

Estimated Arrival: Q4 2022
Final price USD159.9 + shipping charge by airmail
From the series, Voltron: Defender of the Universe comes this super stylized ES Gokin figure of Voltron Vehicle Force.
Standing just over 6 inches tall when all Forces are assembled, this figure is sure to make a statement in any Voltron collection!
Product Features
Toy Series: ES Gokin
Toy Size: 6.7 inches
Based on Voltron: Defender of the Universe series
Can be displayed as Voltron or individual Vehicle Force figures
Part of the Action Toys ES Gokin lineup
Made of Diecast, ABS, and POM
Packaging Contents
Voltron Vehicle Force Figure

The Strato Fighter

Command Jet Explorer
Strato Weapons Module
2 x Advance Recon Helicopters
Falcon Jet Fighter

The Aqua Fighter

Communications Module
2 x Space Probers
2 x Multi-wheeled Explorers

The Turbo Terrain Fighter

Jet Radar Station
Rotating Personnel Carrier
Armored Equipment Carrier
2 x All-Terrain Space Vehicles

1 x Sword
1 x Shot Arrow
2 x Lances
4 x Kilders

WARNING: All items sold by Robo Toy Base are intended for adult collectors. Items may have small parts or other elements not suitable for children under 16 years old.