Sidebar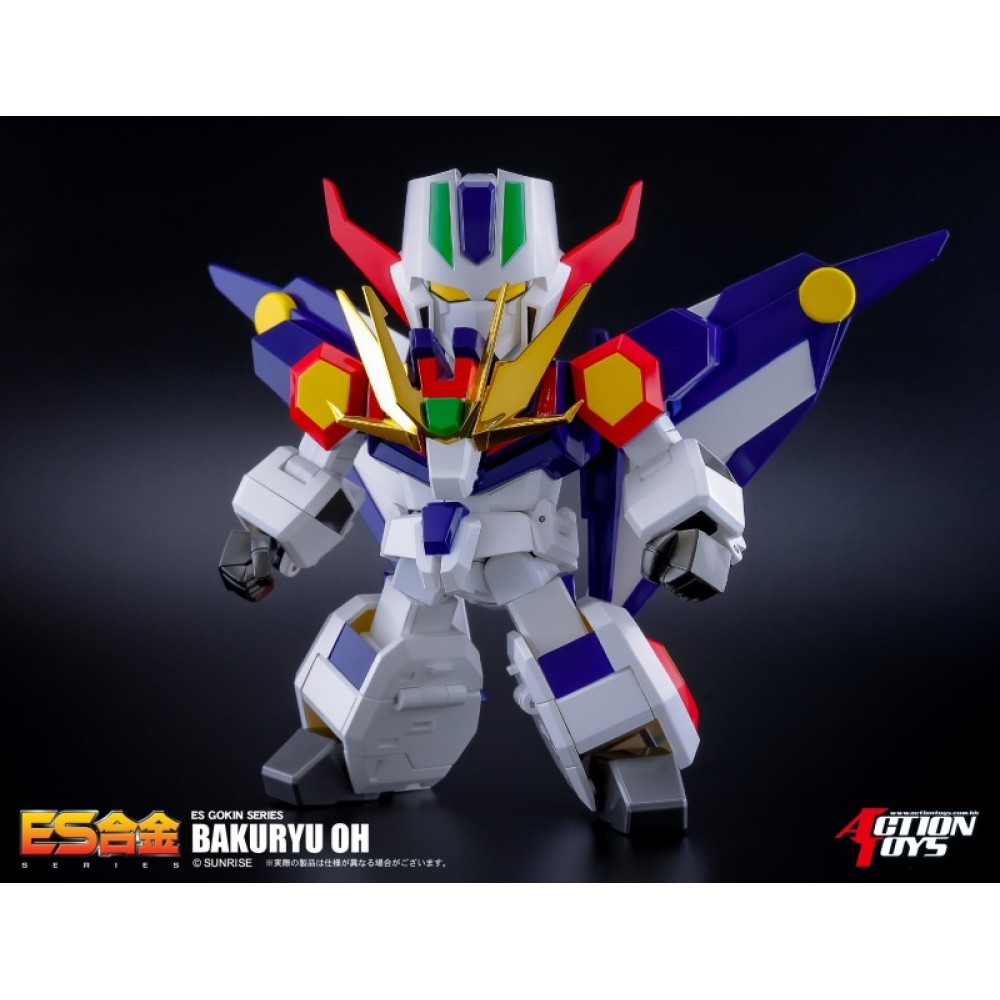 Action Toys ES Raijin-Oh Gokin Alloy Bakuryu-Oh
Product Code:
Action Toys ES Raijin-Oh Gokin Alloy Bakuryu-Oh
OverView
Deposit usd10 each box
Product Description
Deposit usd10 each box

Final price US$124.9 + shipping charge
Release on Q4 2023
Action Toys ES Raijin-Oh Gokin Alloy Bakuryu-Oh
- Excellent & short size deformation type alloy model [ES alloy series]
- Commercialization following the ES alloy Raijin-oh from the Eldoran series [absolutely invincible Raijin-oh].
- Enjoy transforming.
- Various parts such as weapons are included.
- Partially painted with a gold plated finish.
- You can enjoy transforming into Bakuryu Dragon.
- Attach the parts attached to the ES alloy Bakuryu-Oh to the separately sold Raijin-Oh to become God Raijin-Oh! (Bakuryu-Oh and Raijin-Oh cannot be combined)
- Props for Raijin-oh are also included. It is also possible to pose Raijin-Oh on top of the Bakuryu Dragon.
- Sculptor: ACTION TOYS
- Specifications: Painted finished product
- Material: Die-cast, ABS, POM, PVC
- Size: Height approx 150mm
- Set contents: Bakuryu-Oh, Bakuryu-Dragon parts, Bakuryu-Shield, God-Rijin-Bazooka, God-Rijin-Sword, various parts for God-Rijin-Oh, various hand parts, base stand, etc.

WARNING: All items sold by Robo Toy Base are intended for adult collectors. Items may have small parts or other elements not suitable for children under 16 years old.