Sidebar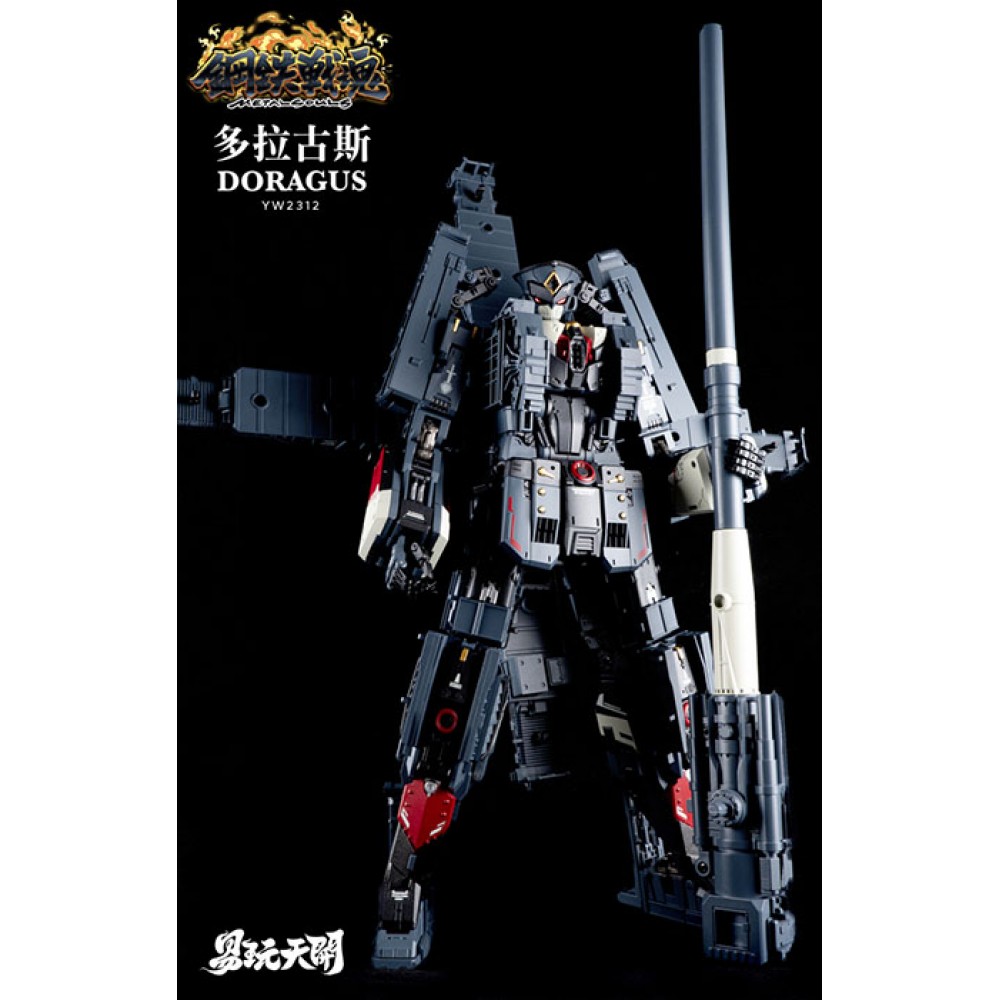 TOYSEASY YW2312 Doragus
Product Code:
TOYSEASY YW2312 Doragus
OverView
TOYSEASY YW2312 DoragusFrom TOYSEASY comes the Metal S...
Product Description
TOYSEASY YW2312 Doragus
From TOYSEASY comes the Metal Souls YW2312 Doragus action figure! This figure can convert from a robot mode to a cannon mode and is highly detailed. The cannon mode is just under 20 inches long with the robot mode around 12 inches tall.
Add to your TOYSEASY collection today with YW2312 Doragus. Add this highly sought-after piece to your collection
PRODUCT FEATURES
Toy Size:
Robot mode: 12.2 inches tall
Kanone mode: 19.7 inches long
Alt Mode: Cannon
Original design
Converts from robot mode to cannon mode
Highly detailed
Made of PVC, ABS, and alloy
Product is brand new and in mint condition
PACKAGING CONTENTS
1 x Doragus Figure
1 x Main Gun
1 x Wheel Set
1 x Mask
1 x Base
2 x Brackets
1 x Manual
Gunfire Special Effects
Flame Hair Special Effects
2 x Loading Car Even Shells
1 x Charge Vehicle
1 x Ammunition Booster

WARNING: All items sold by Robo Toy Base are intended for adult collectors. Items may have small parts or other elements not suitable for children under 16 years old.