Sidebar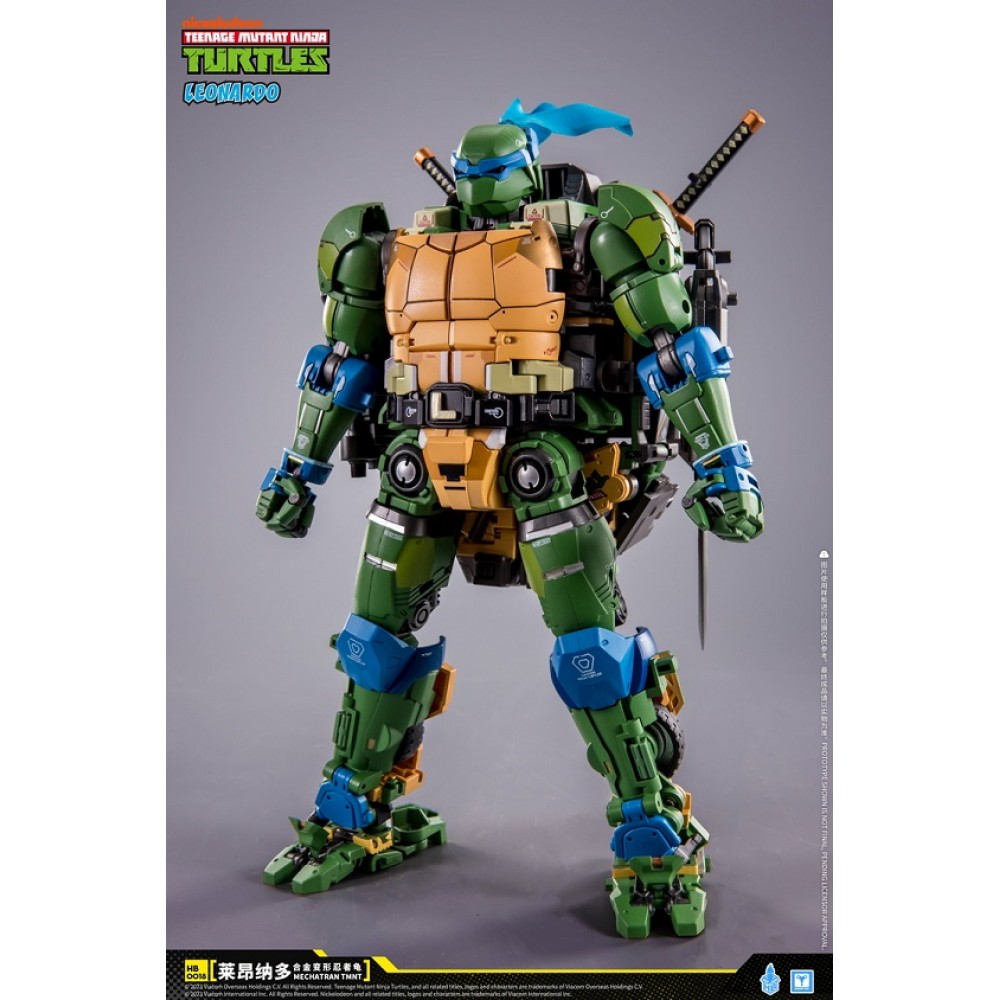 HEATBOYS HB0018 Leonardo MechaTran
Product Code:
HEATBOYS HB0018 Leonardo MechaTran
OverView
HEATBOYS HB0018 Leonardo MechaTranDeposit USD10 each ...
Product Description
HEATBOYS HB0018 Leonardo MechaTran

Deposit USD10 each box

Final price US$149.9 + shipping charge
Release in June 2024
New 3rd Party HeatBoys introduces their Teenage Mutant Ninja Turtles HB0018 Leonardo MechaTran figure!
After meticulous craftsmanship, the Alloy Transforming Ninja Turtle - Leonardo Mech TMNT-01T is finally here to make its grand entrance! While preserving the distinctive design style of the Alloy Mech Ninja Turtles, we've introduced a transforming mechanism that turns it into the iconic vehicle - the Turtle Van. In both forms, Leonardo can take the driver's seat.

What's more, we've added a garage to it which takes your enjoyment to the next level! We sincerely hope this new transforming MechaTran series will capture your interest and excitement!
PRODUCT FEATURES
Toy Series: MechaTran
Toy Size: 9.8 inches
Fully articulated
Based on the TMNT franchise
Converts from Leonardo to turtle van and back
Includes several weapons and accessories
Made of plastics and die-cast
Product is brand new and in mint condition
PACKAGING CONTENTS
1 x HB0018 Leonardo Figure
2 x Katanas
2 x Launchers
2 x Ninja Shurikens
1 x Mini Leonardo Figure
2 x Mini Katanas for Leonardo Figure
1 x Multi-Functional Garage

WARNING: All items sold by Robo Toy Base are intended for adult collectors. Items may have small parts or other elements not suitable for children under 16 years old.